About Business Truths® Consulting:
Our primary goal in working with clients is helping them achieve the lifestyles they want through business ownership.
We're passionate about helping small business owners and professionals in private practice improve their companies. By evaluating the various components of their businesses and working closely with the owners, we help clients build stronger, more profitable companies that are easier to operate and − most importantly − give them the lives they want!
For information about our consulting services, please see our Consulting page.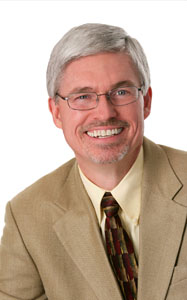 About Our President and Founder
Consultant − Laddie Blaskowski has over 20 years of experience in consulting to privately-held companies. He specializes in the areas of profit improvement and business growth, helping clients understand how to successfully grow their companies while maintaining control of their time and personal lives.
Business Owner − In addition to BusinessTruths® Consulting, Laddie has owned several other businesses, and is currently a partner in two construction companies and a manufacturing company. This experience combines his objective business knowledge with a personal in-depth understanding of issues business owners face and what it takes to operate a successful business.
Author − Laddie is co-author of the book The Step Dynamic: A Powerful Strategy for Successfully Growing Your Business (Jan. 2007), which has been endorsed by Ken Blanchard (The One Minute Manager series). He has co-authored over 300 business articles published in local, regional and national media.
Speaker − Over the past 20 years, Laddie has presented hundreds of speeches, seminars and workshops to banks and business owners around the U.S. on financial analysis, cash flow improvement, financial statement fraud, and business management.
Education/Experience − Laddie holds an MBA from the prestigious Kellogg Graduate School of Management at Northwestern University, with specialties in Finance and Management. He began his career as a commercial lender managing multi-million dollar portfolios, and progressed to consulting with banks on problem loans. He is a national banking expert on the topic of financial statement fraud.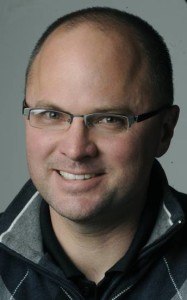 About Matt Barrett
Consultant – Matt Barrett's passion is helping others accomplish their goals.  He is a proven leader with extensive experience with small and mid-sized firms.  Specializing in strategic planning and execution, change management, team building, and helping business owners plan for and execute successful growth strategies, Matt's diverse experience has allowed him to work with over 1800 businesses and entrepreneurs, helping them make crucial decisions and plans for their success.
Speaker – A humorous speaker and a gifted teacher, Matt has taught for the University of Colorado at Colorado Springs for 10 years.  He has facilitated workshops and spoken to groups of more than 1000.
Education/Experience – Matt has a BS in Business-Psychology from Nebraska Wesleyan University and an MBA from Iowa State University.  He has experience in manufacturing, quality control, government procurement, advertising and non-profit management.  Before becoming a partner at BusinessTruths Consulting, Matt was the Executive Director of the Colorado Springs Small Business Development Center and the CEO and Executive Director of the Southern Colorado Better Business Bureau.
Contact Us
BusinessTruths Consulting

540 W. Garden of the Gods Road, Colorado Springs, CO 80907

Phone: 719-260-7170
Sign up for our newsletter!